Ultrasound Probe Daily Transport: Does Your Transport Process Control Infection or Spread It?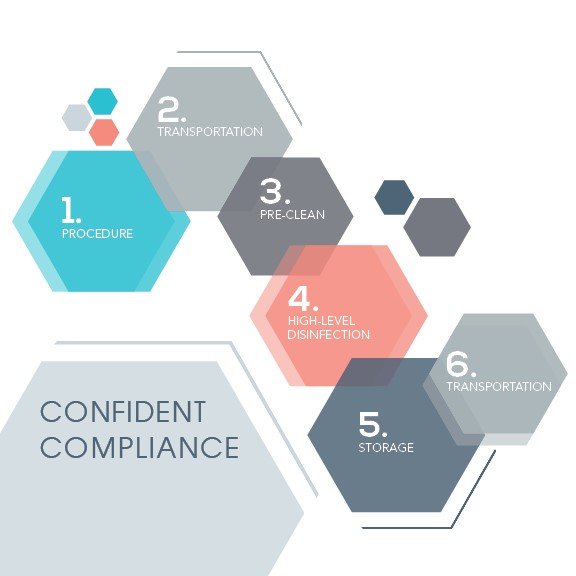 In 2017, The Joint Commission released new data showing that many hospitals seeking accreditation continue to struggle with meeting infection control Standard IC.02.02.01: "The hospital reduces the risk of infection associated with medical equipment, devices, and supplies."1 It is well known that the process of cleaning and high-level disinfecting ultrasound probes (which are considered semi-critical devices per the CDC, FDA, and Spaulding Classification) is crucial for infection control and patient safety.2
Proper reprocessing of devices involves a multi-step workflow that must be managed carefully to ensure the risk of contamination is controlled and minimized at every step. Because the process is a progressive workflow, the effectiveness of each reprocessing step is only as reliable as the steps before and after it.
Why is daily transport so important?
The role of transport in the reprocessing of ultrasound probes is often under-looked in many facilities. Daily transport is the delivery of the probe from its clean storage location to the procedure room, then to the reprocessing room as a post-procedure dirty device, and finally brought back to the storage location as a clean device, ready for the next procedure. Depending on the distance between the procedure, reprocessing, and storage rooms, transport can pose significant infection control and probe safety challenges for the department. Clean and dirty probes are transported back and forth throughout the facility, often multiple times per day.
Even when careful attention is given to the rest of your ultrasound probe cleaning and disinfection process (bedside clean, pre-clean, high-level disinfection, storage), a non-compliant daily transport process leaves the possibility of recontamination and the integrity of your entire workflow is at stake. It is required for ultrasound probes to be transported in a way that maintains high-level disinfection and prevents cross-contamination.
Within ultrasound, Transesophageal (TEE) probes pose unique challenges for transport for a few reasons: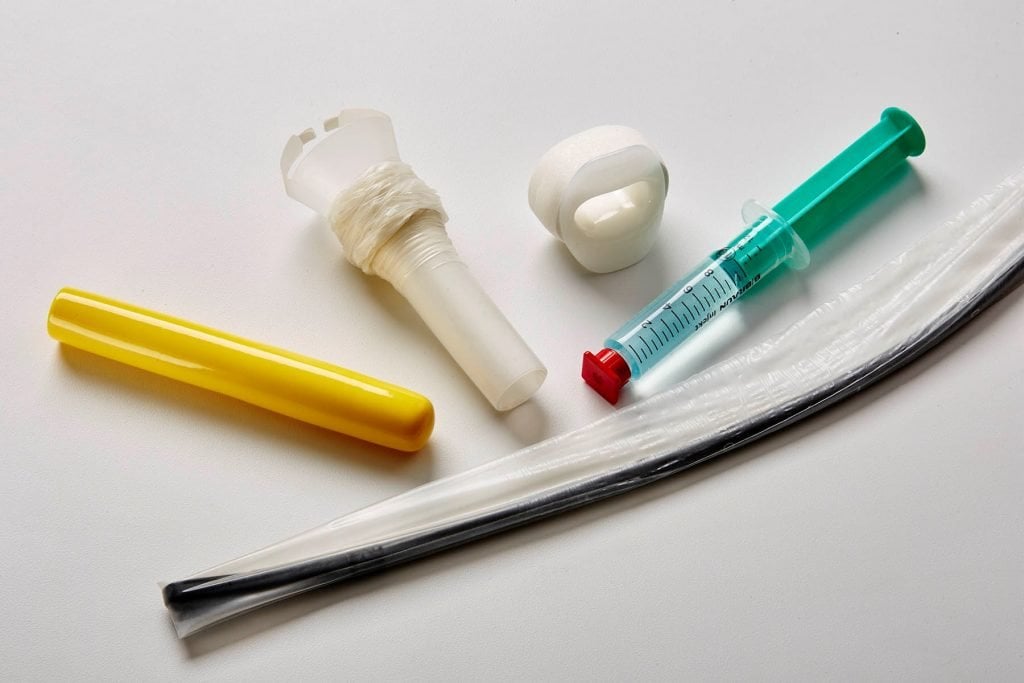 First, TEE probes are flexible and long, which can make them difficult to handle. They cannot be bent or coiled too tightly as it risks damage to the probe. In fact, the ultrasound probe manufacturers (Original Equipment Manufacturers, or OEMs) provide minimum bend requirements for transport. For example, both GE Healthcare and Philips direct users to coil the transducer no tighter than 12" in diameter.3,4
Second, the distal tip of the transducer is extremely delicate and must be protected in order to prevent damage from contact with hard surfaces (such as the bulky probe connector).
Third, when the probe is high-level disinfected, only the transducer end can be soaked in HLD chemical per the manufacturer's instructions. The cord and connector must be low-level disinfected with wipes. IMPORTANT TO REMEMBER: This means the high-level disinfected transducer must not come in contact with the cord and connector, as it risks cross-contamination.
What does proper, compliant daily transport look like?
There are many existing national guidelines and standards that discuss the daily transport of medical devices such as semi-critical ultrasound probes.
The Joint Commission: "Remove the device from the room in a covered container..."5
ANSI/AAMI 2013: "The type of container that should be used depends on the items being transported. Bins with lids, enclosed or covered carts, rigid sterilization containers, and impermeable bags are among the types of containers that may be used"6
AORN: "Use a closed container or closed cart... Label with biohazard label... Transport in a horizontal position, not suspended"7
From the ultrasound probe manufacturers of TEE transducers:
"Use a rigid container with a lid that secures the system connector in place so as not to damage the transducer head or lens... Prevent movement during transport"3
"Do not coil the flexible shaft too tightly. Coil should be one foot or greater in diameter"3
"Place the transducer... carefully to prevent kinking of the cable... To avoid damaging the shaft... Do not bend or coil the flexible shaft of the transducer in less than a 1-ft diameter circle"4
"When handling a transducer, do not bump the transducer on hard surfaces"4
What makes the daily transport of TEE probes different?
When familiarizing yourself with national guidelines and standards, it is important to remember these are generally broad and focus on far more than the transport of semi-critical ultrasound probes. The standards also cover sterile, surgical instruments and endoscopes. Therefore, while many of these recommendations do apply to TEE ultrasound probes, there are two differences to consider:
TEE ultrasound probes are high-level disinfected, not sterilized, instruments.
Though similar to endoscopes in some ways, TEE ultrasound probes are unlike endoscopes in that only the transducer length of TEE probes are high-level disinfected (the cord and connector are low-level disinfected), while endoscopes are high-level disinfected entirely from head to toe. Therefore, these components of the TEE probe should be kept separate during transport to prevent recontamination.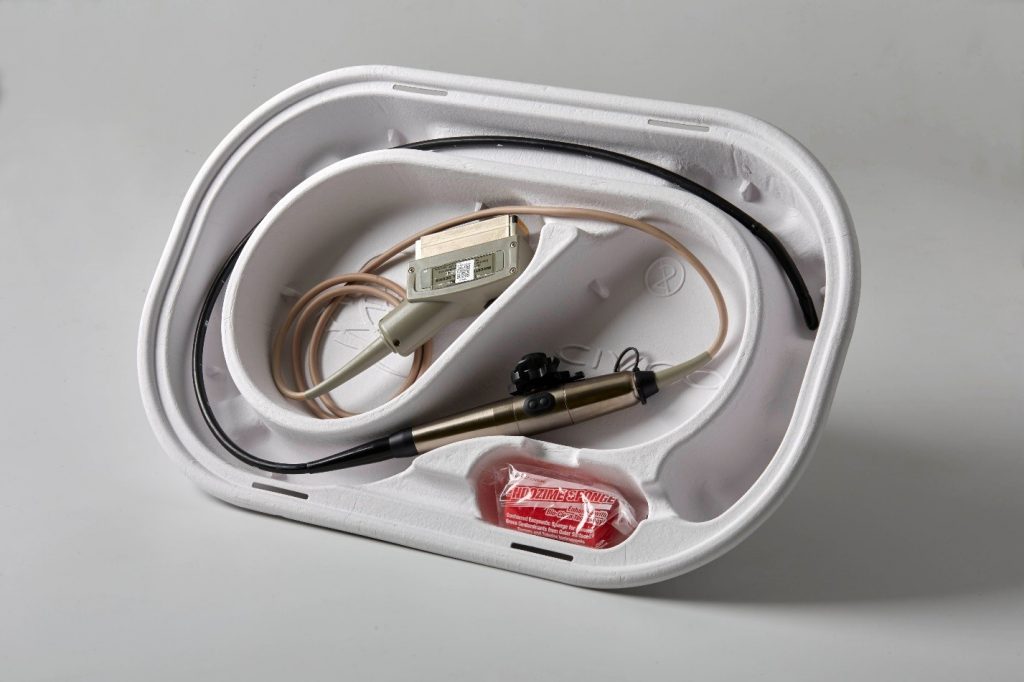 Introducing the latest in TEE Probe Daily Transport
To help you be compliant and confident in your probe transportation, CIVCO's new TEE Probe Transport Tray is available.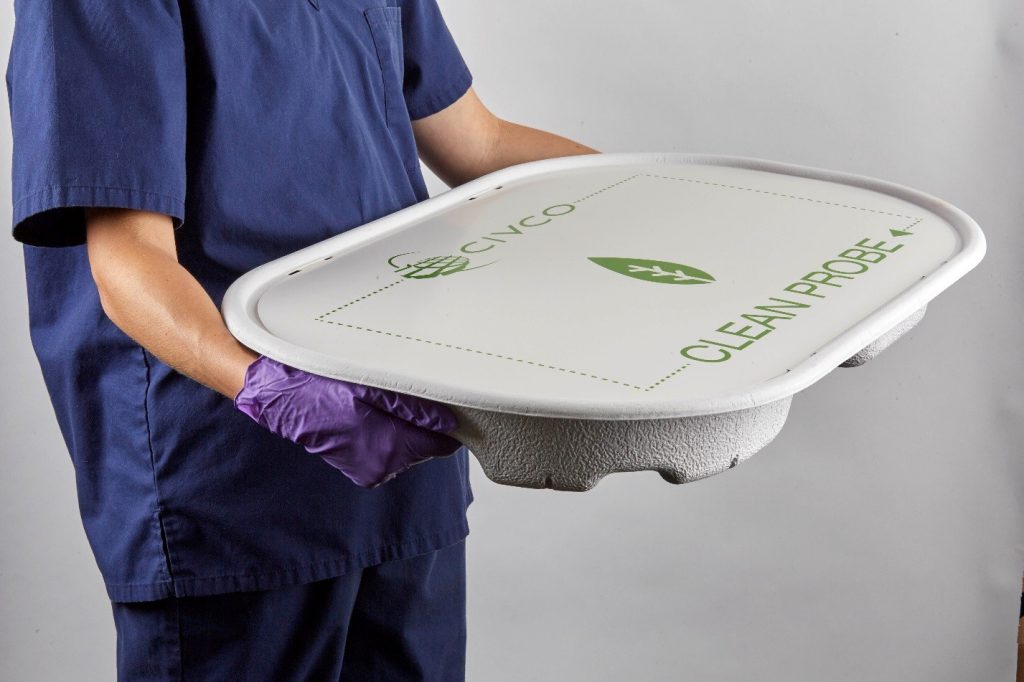 These single-use, disposable containers will simplify your workflow with numerous benefits:
The TEE Probe Transport Tray was designed with the durability to securely protect the probe while still offering the benefits of a single-use disposable tray to simplify your workflow highly: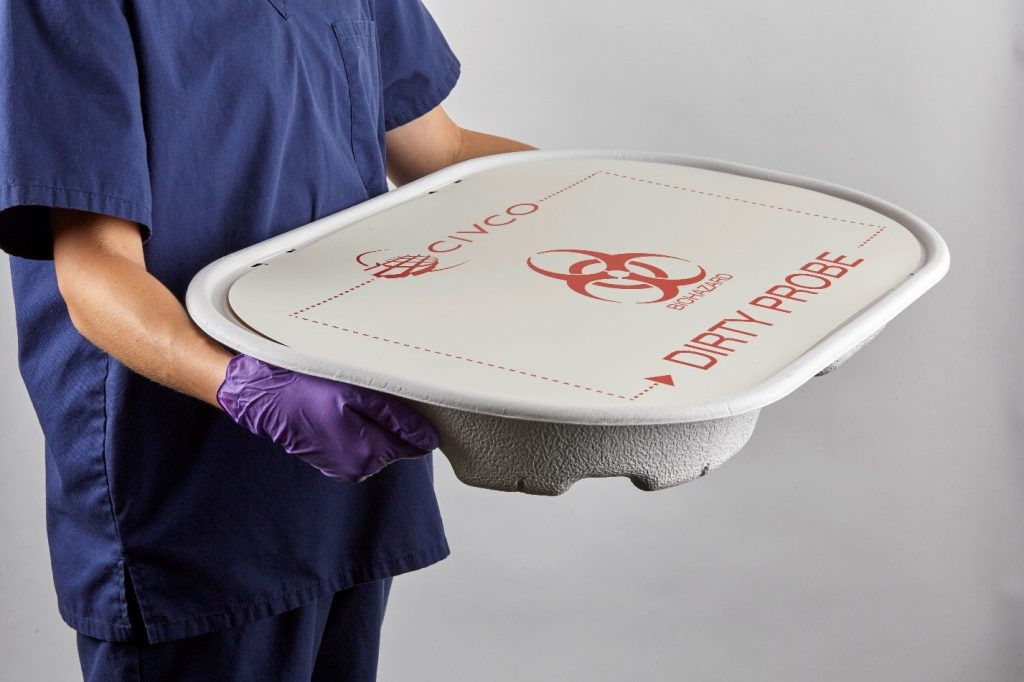 View the TEE Probe Transport Tray workflow video and learn more on CIVCO's website.
Daily transport is just one step in reprocessing ultrasound probes, but it is crucial. Partner with CIVCO Medical Solutions to learn trends and guidelines, find solutions for ultrasound probe infection control challenges and achieve confident compliance.
Learn best practices for ultrasound probe cleaning and disinfection at our free webinar and blog series:
TEE Probe High-Level Disinfection
References
The Joint Commission, Quick Safety 33: Improperly sterilized or HLD equipment – a growing problem
CDC, "Guideline for Disinfection and Sterilization in Healthcare Facilities", 2008
GE Healthcare, "GE Transducer Cleaning and Disinfection Guidelines", 2015
Philips, "Care and Cleaning of Ultrasound Systems and Transducers", 2018
The Joint Commission, Infection Prevention and Control (IC) (Hospital and Hospital Clinics / Hospitals), "Self-Contained High Level Disinfection Units – Semi-Critical Devices", 2018
ANSI/AAMI 2013:ST58, "Chemical sterilization and high-level disinfection in health care facilities", 2013
AORN, "AORN Guidelines for Processing Flexible Endoscopes", 2016
COPYRIGHT © 2022. ALL RIGHTS RESERVED. CIVCO IS A REGISTERED TRADEMARK OF CIVCO MEDICAL solutions. All other trademarks are the property of their respective owners. ALL PRODUCTS MAY NOT BE LICENSED IN ACCORDANCE WITH CANADIAN LAW. Printed in USA. 2022M-3281 REV. 1